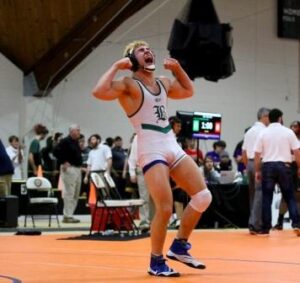 Athens Building Corp. is selected to Design/Build the new Wrestling Facility at Benedictine Schools of Richmond. The Scope of Work includes major renovations to the existing facility to allow for a dual mat training facility, coaches office, showers and locker room. The design will be handled by Ulysses Avgeros, a former Cadet wrestler. The inspiration for this project comes from our great loss of Bradlee LaMontagne and how much the sport helped him inspire the world.
The new facility will be modeled by the wrestling rooms at Mt. St. Josephs as well as the late and great Monarch training center at ODU.
Our Purpose will be to fulfill an inspiration by the Coaching Staff as they are building a National Level wrestling program. Our Mission is to support the staff, especially our own Zacharia Cox to greatness.
It's Time…to Move Forward
Prior to 2013, BCP wrestling was not even thought of in the area. This was the team that all other schools invited to wrestle during "Senior Night" in order to secure a victory.  In 2013, BCP wrestling was able to round up a handful of Central Region " Va Team Predator " guys that led them to multiple state titles. Thus, the word quickly spread that BCP was a force to be reckoned with led by a solid group of "Strickland Trained" wrestlers.       Since, then…..
With the new Coaching Staff as well as the Administrative support for the program, BCP is no longer looking for the State titles. The focus is National Level accolades. With an stronger relationship with Va Team Predator, this Staff pledges to take the program to the highest level of school history. Already this year, BCP had more National Prep All American's than ever before. We are excited to see the next level. Coach David Yost is "not only looking to coach great wrestlers, but great young men who will be leaders in the community one day."
July 14, 2021 – Final Open Mat Practice for BCP as they mover forward. Alumni, supporters and current team members were all invited to the event. Athens was represented by Zacharia Cox, Nicholas Lukanich and Taylor Misuna.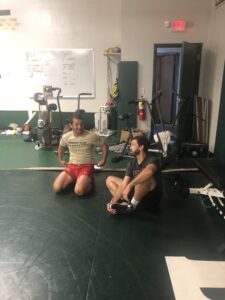 April 2022
Work is under way