Athens Building Corp. is awarded the Capital Improvements contract to completely renovate buildings 1000 & 1100 at University Forest Apartments for the University of Richmond. The project consists of building renovations and interior renovations of two buildings housing 16 student apartment units.
Scope of work consists of Re-Roofing and Gutters, Masonry waterproofing, Exterior painting. The interior scope of work includes a total gut of all finishes, new water lines, new HVAC, Electrical, Fire Alarm systems, new drywall and finishes, doors/frames, millwork and trim, floors and appliances.
Project completion date is August 7, 2015 and the scope consists of over a $1M investment from the University.
5/14/2015 – Demolition under way.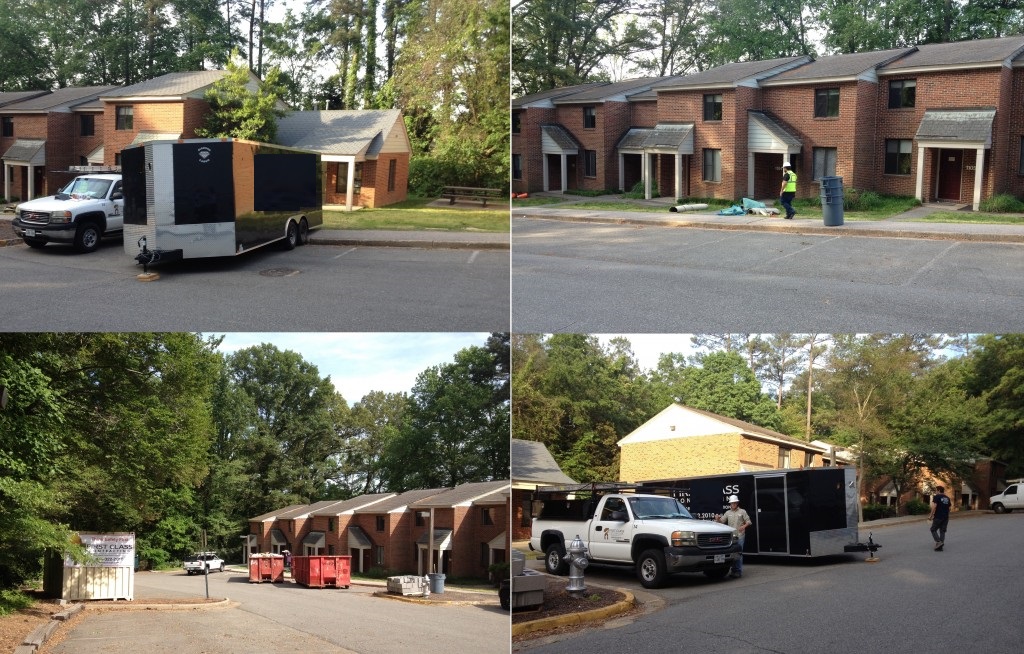 6/19/2015
Owner increases scope of work and contract by 14%. Work is being performed by two shifts a day 7 days a week in order to keep the schedule. We are at 65% completion in only 36 calendar days from notice to proceed! K-12 is "what we do Best!"
8/3/2015 – Substantial Completion / 12 Item Punch List.
The Students are ready to move back. We want to thank our valued "vendor partners" worked diligently to accomplish this project. Out of the 17 summer projects  at the University this year, "ours" was the only one that was completed ahead of schedule while 10 others will not meet the schedule deadline.