November 2015:    Athens Building Corp. has been selected to provide a proposal for the Preservation of the facility. This is an Honor for us due to the fact that the scope of work is not only period correct construction materials but the methods as well.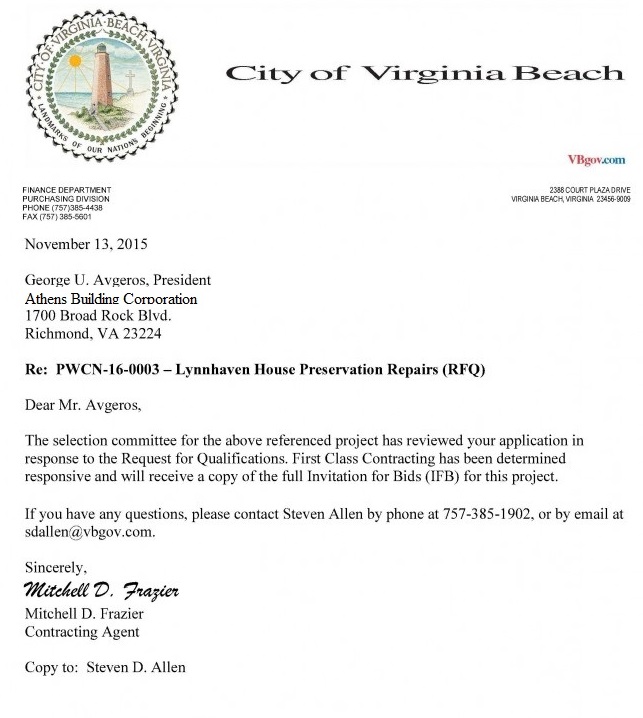 February 2016, Athens Building Corp. is awarded the Contract for the Historical Renovations at Lynnhaven House Circa 1725. The Lynnhaven House, also Wishart–Boush House, Wishart House, and Boush House, is an example of 18th century Tidewater Virginia vernacular architecture and is located in Virginia Beach, Virginia. Although it was founded by the Thelaball family, it is sometimes referred to as the Boush House or the Wishart House. The house was given the name the Lynnhaven House due to its close proximity to the Lynnhaven River, which flows on the same property.
5/30/2016
Renovation Procedures have started and all artifacts have been removed and stored offsite.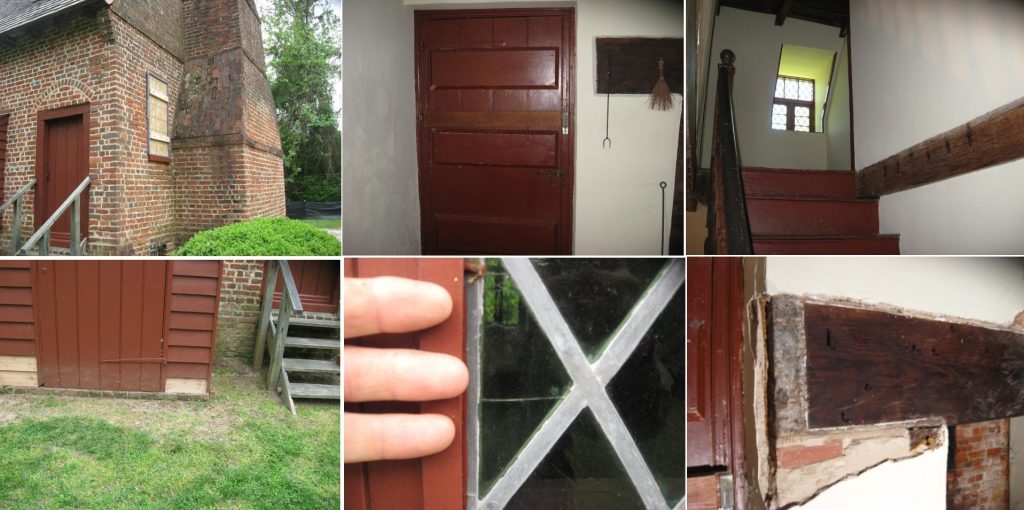 7/27/2016 Historic Masonry Joint Grinding and Waterproofing procedures are almost complete. The Preservation process will follow.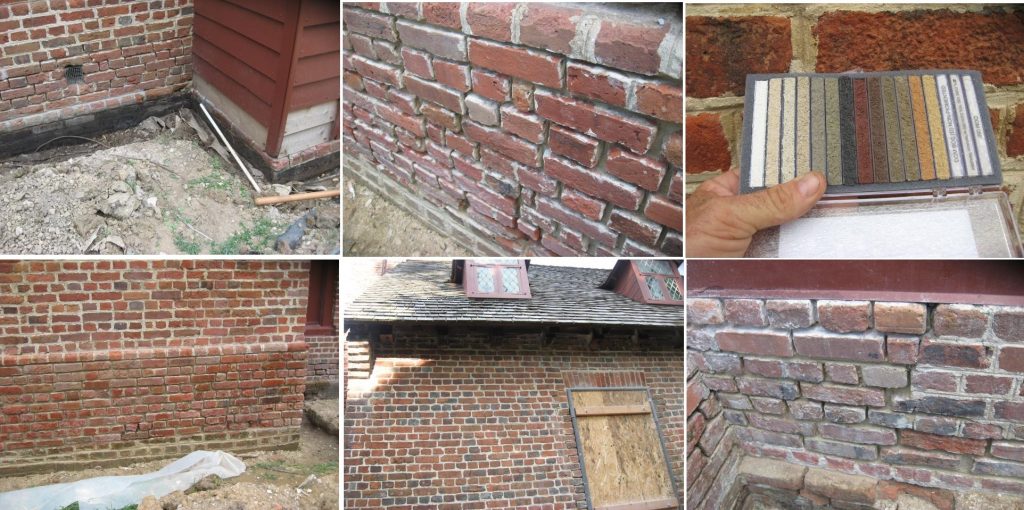 Preservation Process
Carpentry & Wood Crafts:
Our Master Carpenter Chris Thompson fabricates each deteriorated window sash using period correct species lumber. Each piece is rough cut using modern day power equipment and then mitered and dovetailed using hand tools. Each piece was meticulously fitted prior to being sent on to the next tradesman.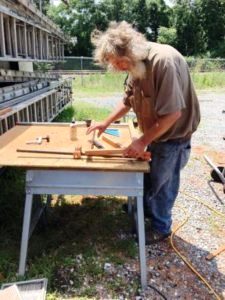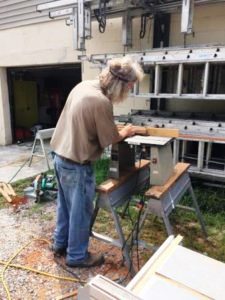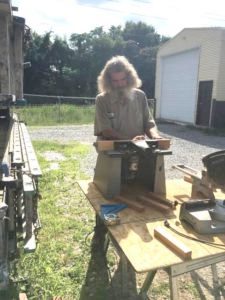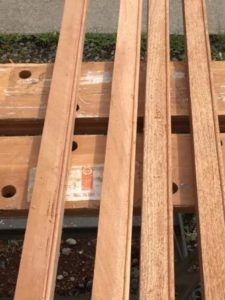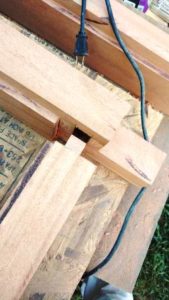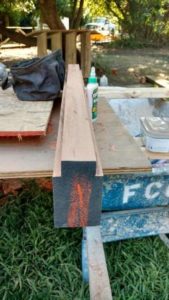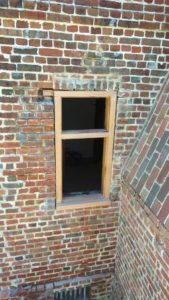 Blown Glass and Glazing:
All of the replica glass and new glazing was the done by Master Craftsman and Artist Wayne Cain. This included all of the Fusions and Silvering as per the period correct windows.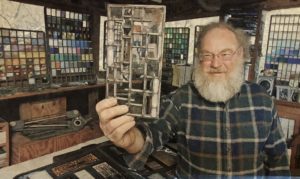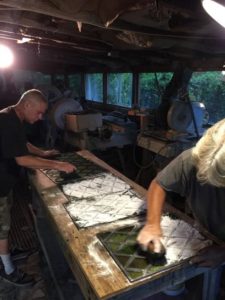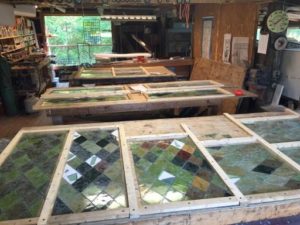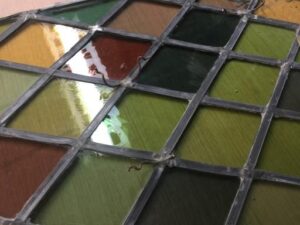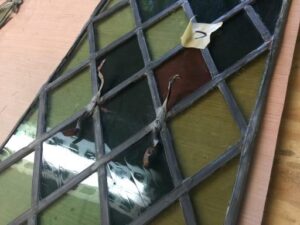 Historic Metal Reproductions:
In order for us to fabricate the long lost operable window hardware, we commissioned non other than Peter M. Ross. Peter is a well renowned Blacksmith and Whitesmith with a passion for preserving history. Peter's knowledge, passion was a integral part in creating the items long lost that were only evident in pictures taken prior to WWI.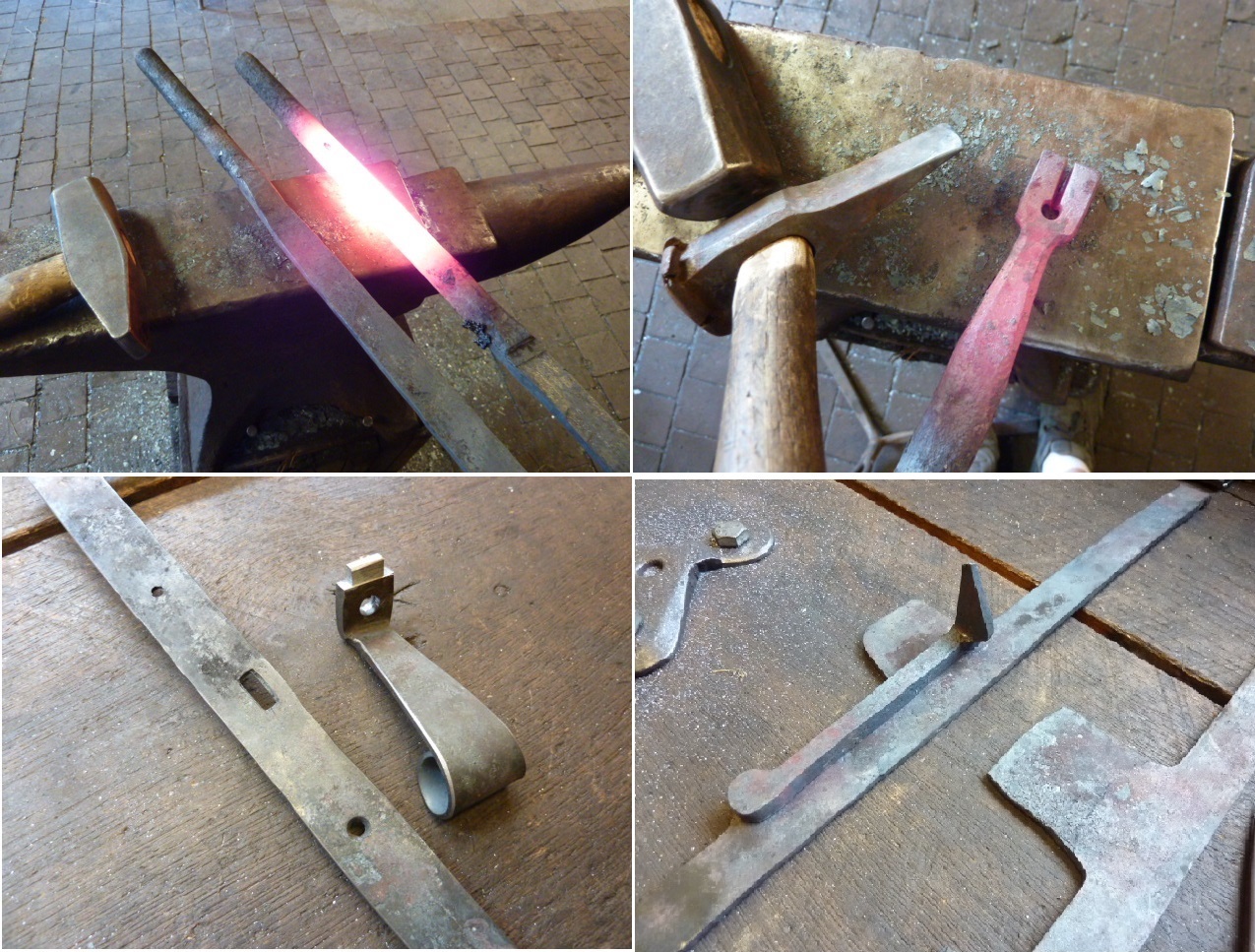 Historic Masonry Repairs and Tuck Pointing: 
The most challenging part of the restoration process on this project was the masonry and brick replacement. Over the years, the structure was "patched" many times over. Some of the mortar repairs were done using modern day mortar while others were done using lyme products. Upon the grinding of specific areas per the plans, each section of the building was tuck pointed using either original shell based sand mortar and or Cathedral Stone Products materials. All of the replacement bricks were located on the property and were discovered during the excavation process for the waterproofing. Other areas were patched by Master Craftsman and Artist James Robinson. Athens Building Corp. crew members were afforded the opportunity to be mentored and work aside James for over 100 hours.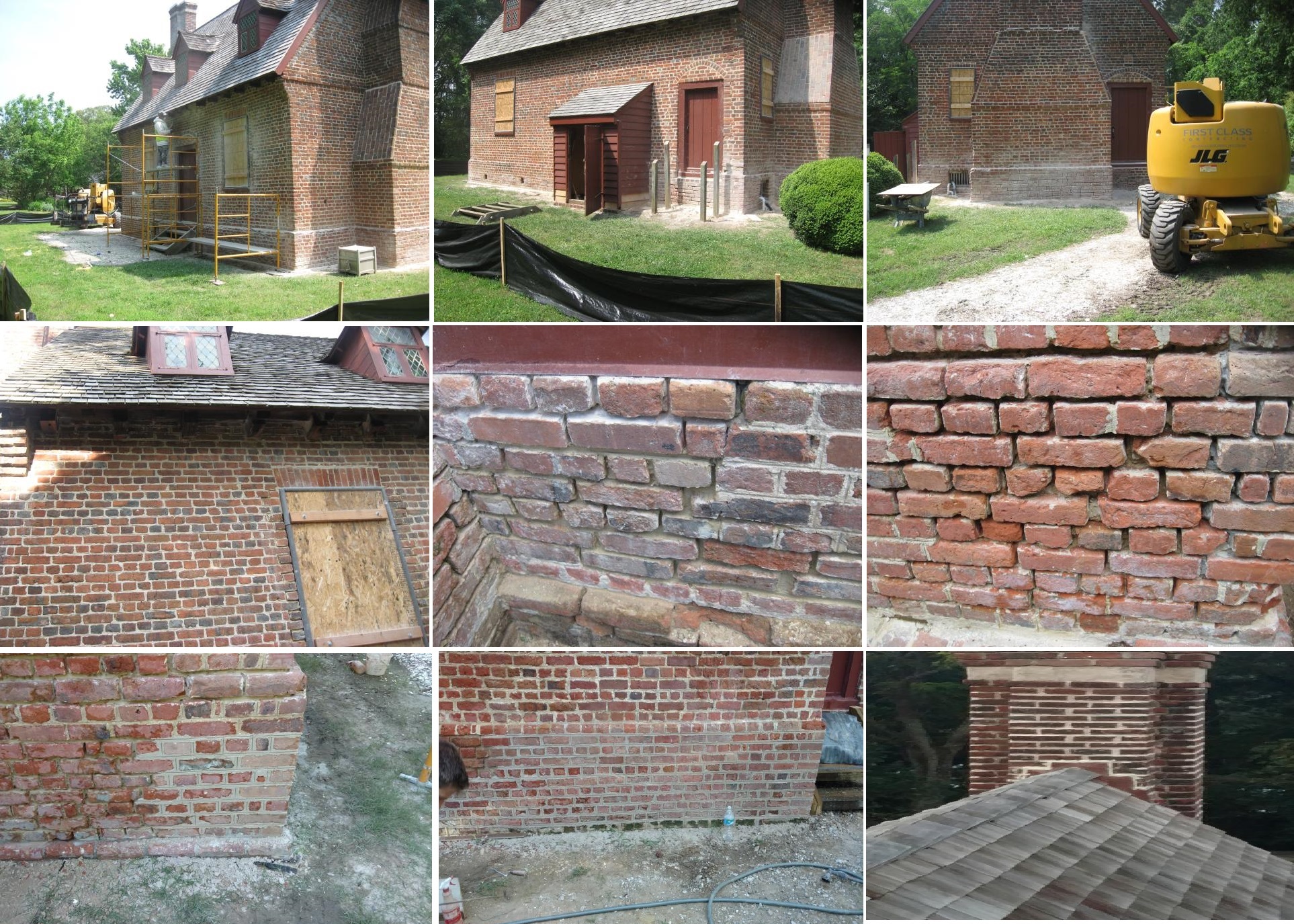 Project Completed.