Athens Building Corp. is awarded the Modernization & Construction of the Manassas Center of the Virginia National Guard. This project is procured by the VA Department of Military Affairs and will be administrated by Mosley Architects.
1/4/2015  Selective Demolition is complete and we were all surprised to find a hidden shooting range behind one of the walls. A/E, Contractor and Owner had to re-group and deal with this challenge.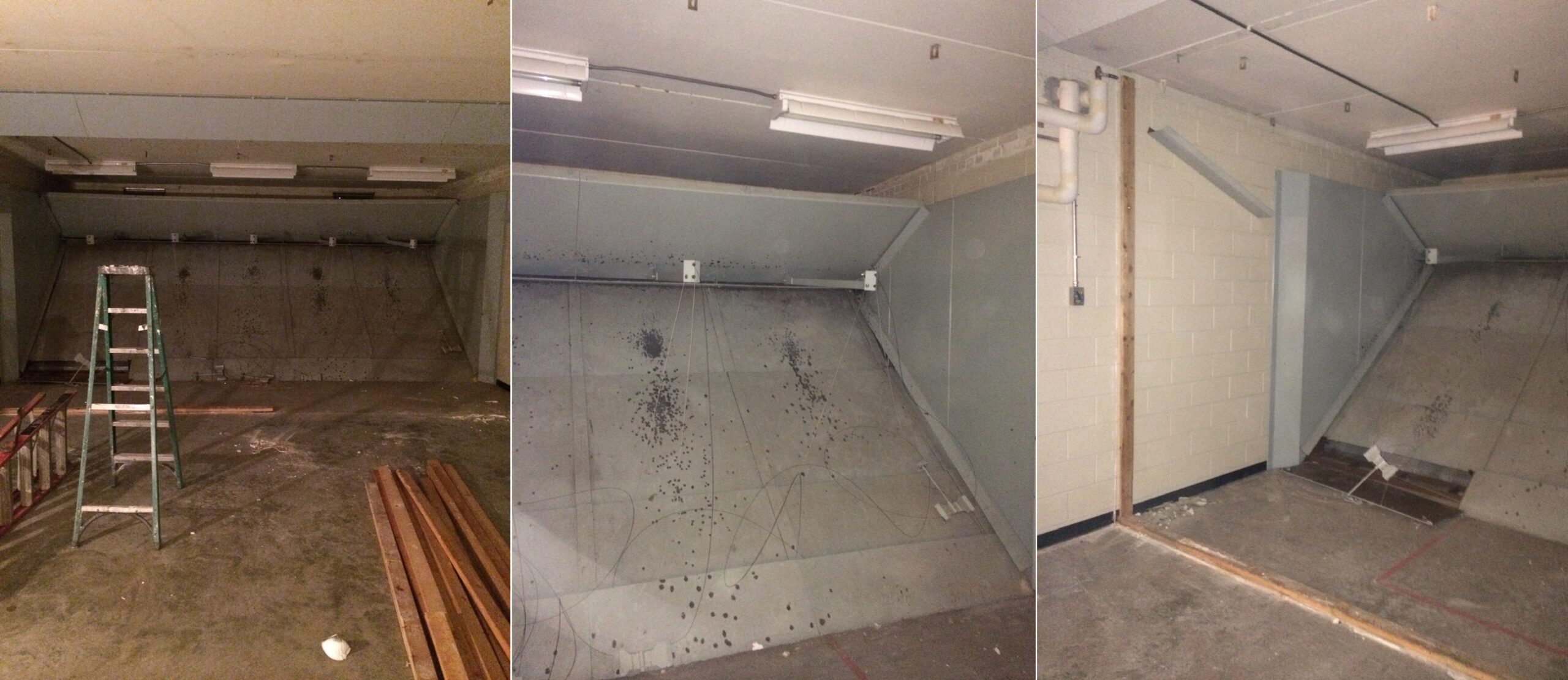 2/27/2015  After 1000 pieces of rebar and 63,000 lbs of reinforced concrete. The Armory Vault is complete.