Historical Restorations are typically projects involving historically-registered sites and landmarks. The associated sequence of work usually involves deconstruction of non-original features and the rehabilitation of the project to be period correct. We typically perform historical restoration projects for historical-governing agencies, municipalities, and federal institutions.
Right: Capitol Bell Tower – Capitol Square, Richmond, Virginia. The bell tower stands at the southwest corner of Capitol Square, at the intersection of 9th and Franklin Streets. The red brick bell tower has stood since 1824, and it was once used as a guard house where the bell warned citizens of fires and other emergencies.
Restoration Completed 2012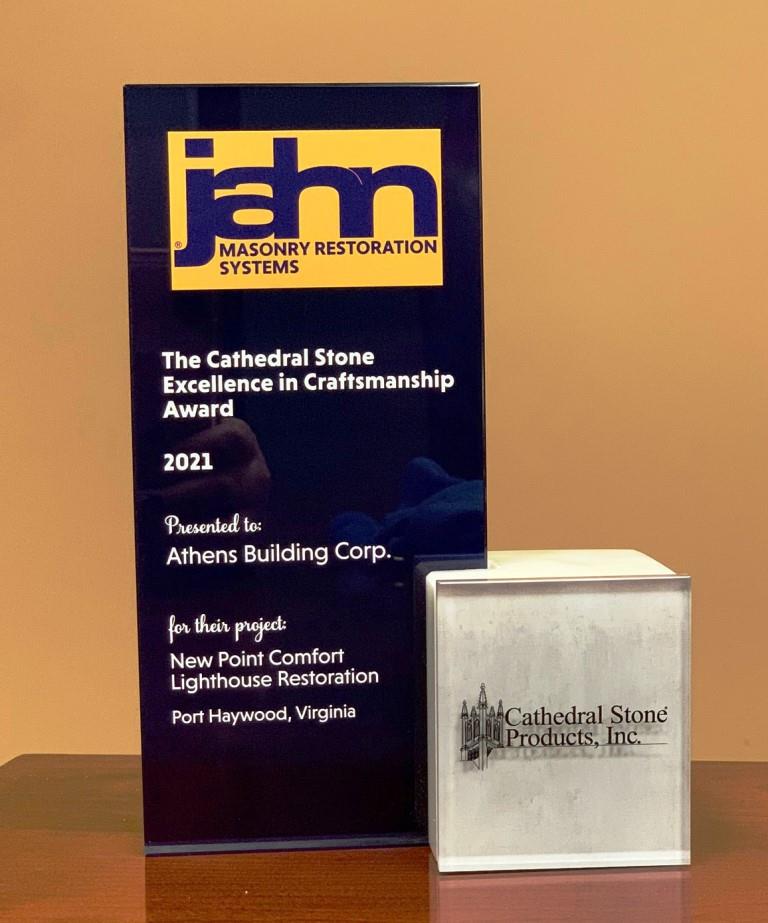 2021 Craftsmanship Award
New Point Comfort Lighthouse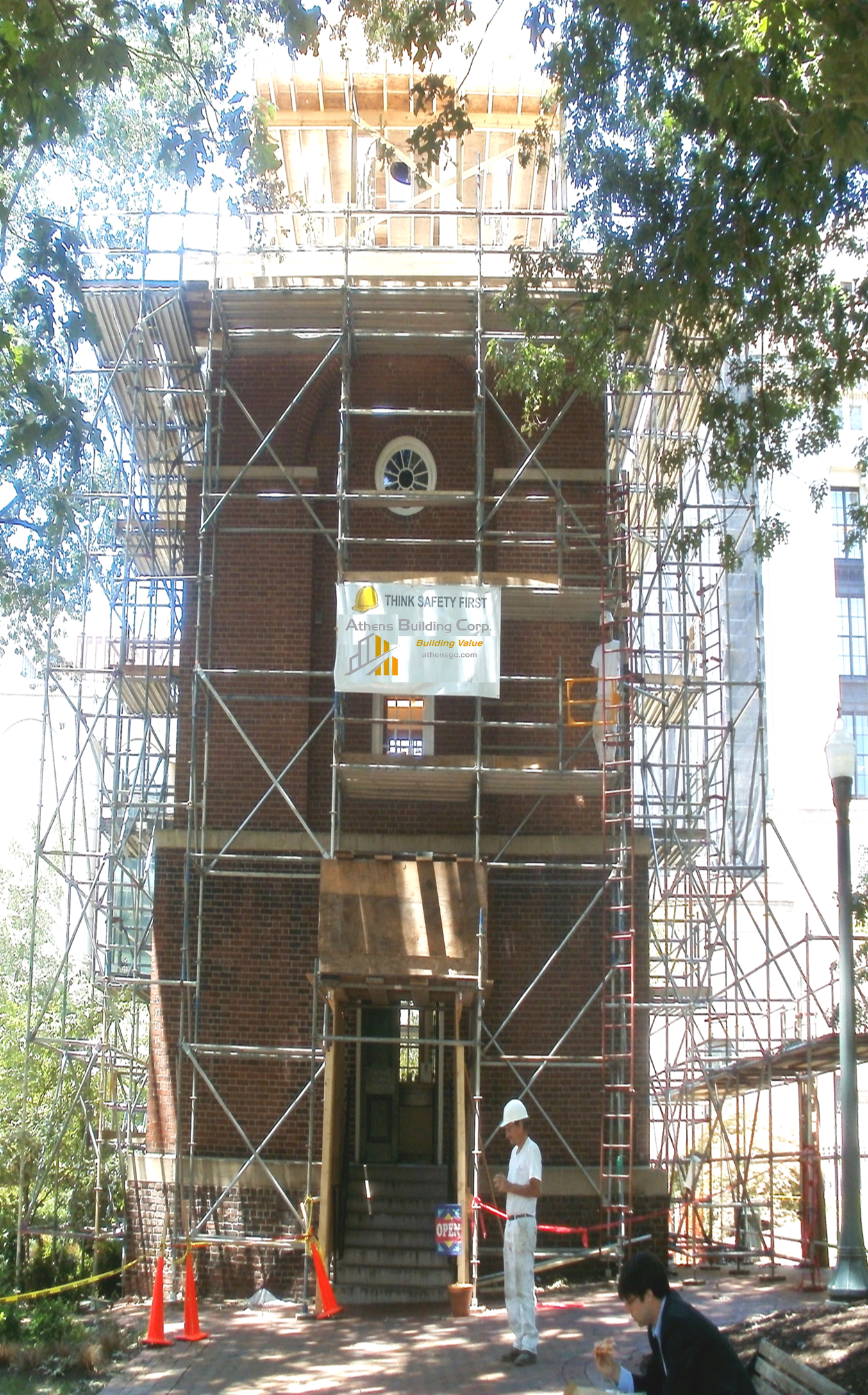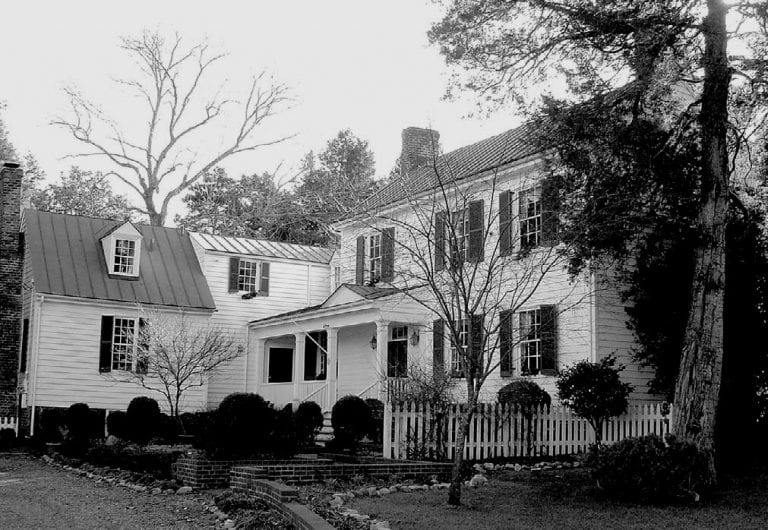 Above: Clover Hill Plantation Chesterfield, Virginia c. 1700
Historical Renovations generally include projects where the requirements for historical authenticity are less stringent. A large amount of the projects we get involved in fall into this category. The goal of any renovation is to adapt a building or site for its present intended use. Our clients appreciate and cherish the dated architecture, but sometimes find that the mechanical and electrical systems are inefficient, the kitchens and bathrooms are outdated, or the floor plan just does not meet their needs. Although we renovate in order to meet modern demands and code, we promise to preserve and refurbish as much of the original building as possible in order to achieve our client's desired results.
Preserving & Restoring Virginia's History Since 1997
We combine a long standing commitment to the distinctive architecture of the region with a full array of professional construction services. In order to provide the most comprehensive solutions, we have dedicated our company to the development of the skills necessary to reproduce period craftsmanship in a full range of historic materials. These include masonry & stone repair, plaster repair, metal restoration, glass and glazing, timber framing, and decorative finishes. We identify with the delicate techniques and materials used to build these structures and have the capacities to repair, restore, and extend the life of each and every one.
Qualifications
Qualifications
SAM Registered – Cage # 66VZ6
Ability to self perform work in compliance with The Secretary of the Interior's Standards and Guidelines for Archeology and Historic Preservation .
Qualified design manager and written design quality policy.
Designated quality control team and written quality policy & plan.
Appointed safety administrator and written safety policy & plans. Red Cross CPR Training. OSHA 30 Hour / HazMat 40 Training Program.
Qualified waste management & EPA lead paint removal plan. Lead Safe Contractor Certification Program.
Project LEED Gold Experience. US Green Council Member.
Ability to meet SWAM criteria
Company HR Policies
Non-disclosure of Client Records Policy
Anti -harassment Policy
Anti-discrimination Policy
Employee Professional Conduct Policy
Drug & Alcohol pre-employment Screening  & Alcohol/Drug-Free Workplace Policy
Military Leave Policy
Employee Training & Continuous Education Policy
Certifications
Certifications
Jahn Masonry & Stone Restoration Certification
US Heritage Group – Certified Masonry Installers
ACI – Concrete Quality Manager Certification
Scaffolding & Stages Safety Manager Certification
NARI – Certified Lead Carpenters
Certified Historic Plaster Renovations
Offices
Richmond, VA Hdqrts
Alexandria, Gretna, Roanoke, 
Virginia Beach,  Oakland, MD