1988-1994– Vice President, Accent Ceilings & Floors
1995– 1997- Estimator, Bob Windsor Construction
1998-2001- Project Manager, MYO Construction
2001-2005- Remodel Supervisor, R.J. Tilley & Sons
2005-2009- Project Manager, Case Design & Remodeling
2010-2014- Production Supervisor, Moore's Custom Kitchens
2014- 2018 – Athens Building Corp./First Class Contracting, Project Manager
2018- Present
Mr. Widgeon serves on the Corporate Leadership team.
Mr. Widgeon grew up in Virginia Beach in a single parent home where he learned that you had to work for what you get at a young age. Grandparents were a major influence in his life as well as his uncle. Growing up, he enjoyed playing baseball and wrestling. Wresting became a passion for Chuck at about 12 years of age. Additionally, Chuck developed a passion for woodworking and carpentry at a young age. After graduating high school, Chuck started his career in the construction business working with a developer and being trained by several excellent craftsmen. Having had the opportunity to work in many different aspects of the construction industry, he worked his way up into a management positions. Chuck relocated to Richmond in 1988 to work for his brother in laws business doing commercial interior construction.
Met Theresa, his wife in 1994 and have been married to her since 1997.
In his spare time Chuck enjoys all types of fishing and gardening.
Chuck is also a devoted Christian and minister of the gospel with a passion to help people. This along with wanting to see young people grow in their trade and build a business that can be passed on to the younger generation drives him to help develop a long-lasting legacy for others.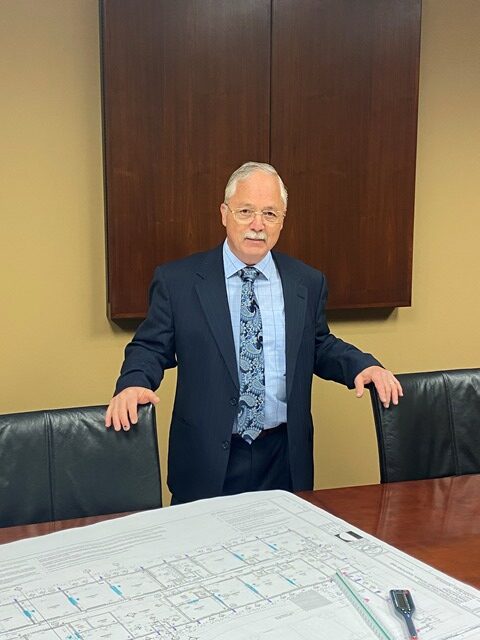 Offices
Richmond, VA Hdqrts
Alexandria, Gretna, Roanoke, 
Virginia Beach,  Oakland, MD