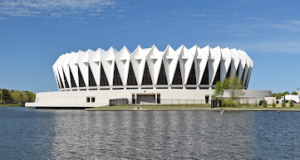 Athens Building Corp. is awarded the Construction Contract for Renovations of the Coliseum Dressing and Locker Rooms. The scope of work consists of Heavy Demolition, concrete, Masonry, Steel, High level finishes, Mechanical and Electrical.
It took the entire estimating team along with the interns to come up with a "winning number" for the project. This one is very special because 1. We love working for the City and 2. It is the Coliseum. The Grand Daddy of Wrestling host site for the Virginia Duals. The VA Duals is the longest running tournament in the nation. The first one ever to have High school wrestlers compete next to the Division 1 College guys. What an event! It was the official ODU host tournament, and now, we will renovate the locker rooms in order to keep the legacy going for the next 25 years.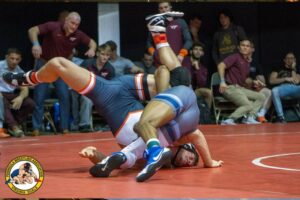 And yes, this is Larry Early ODU AA in the picture! I do recall that was a 6 point move.