Athens Building Corp. is awarded the Construction for, The Deep Run Park – Recreation Center Addition and Restroom Building includes two construction projects within Deep Run Park. The recreation center addition Work consists of a 2,719 square foot addition that will house a cardio fitness center and includes construction of the addition, mechanical and electrical systems and associated site work. The restroom building Work consists of construction of a new 850 square foot building near the cricket fields and pump track and includes construction of the building, the mechanical and electrical systems, associated site work, and extension of water and sewer services to the building.
October 2021 – BMP and Protection measures are completed. Construction Entrance is in place and selective demolition has begun on the building addition.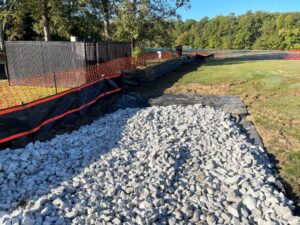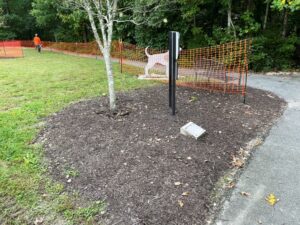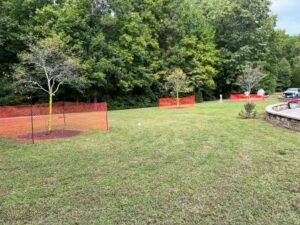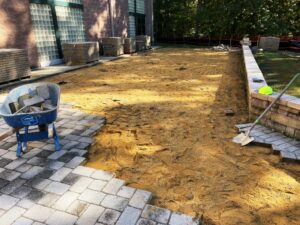 November 2021 Rec Center Construction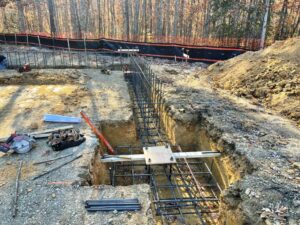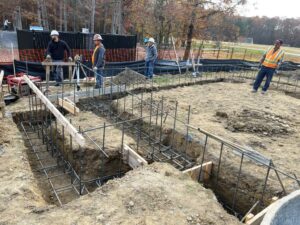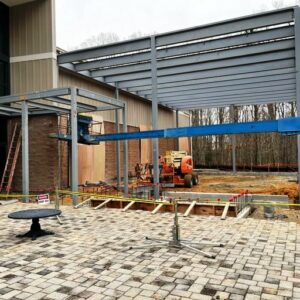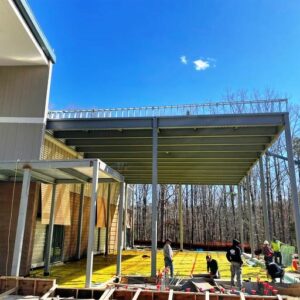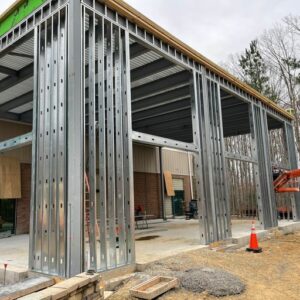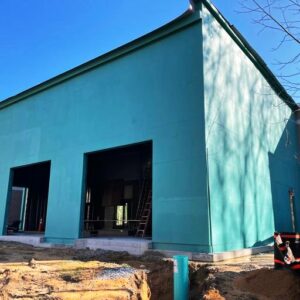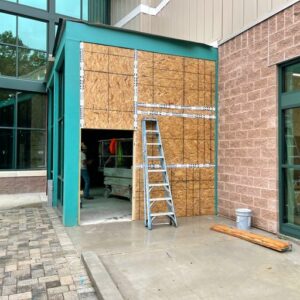 December 2022, Rec Center is Completed.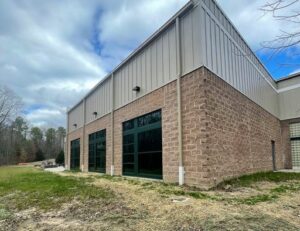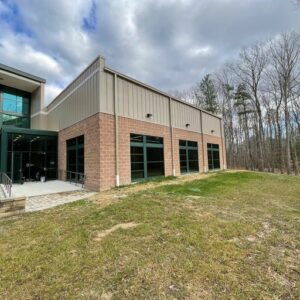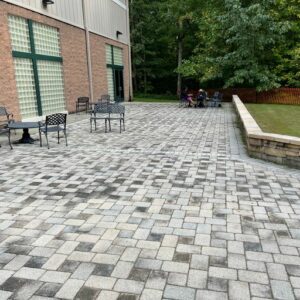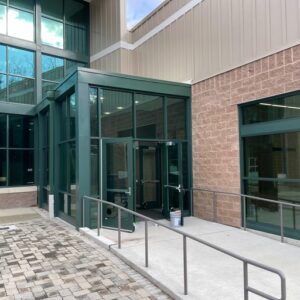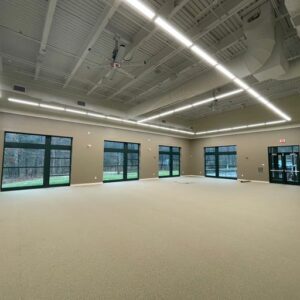 February 2022 – Bath House – Construction Begins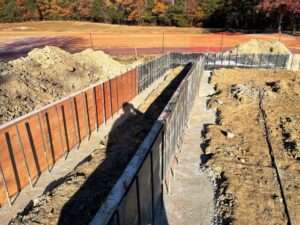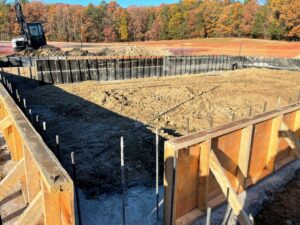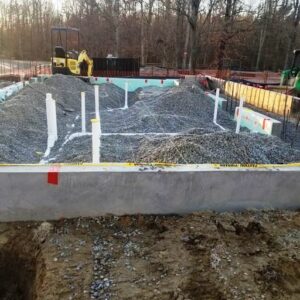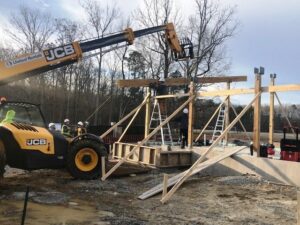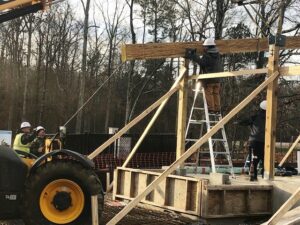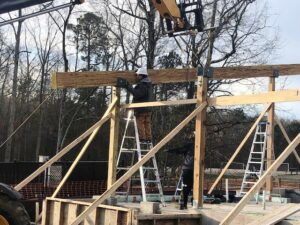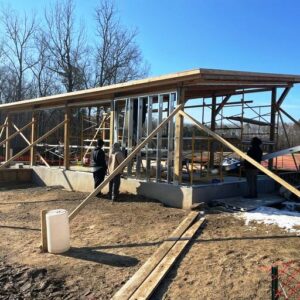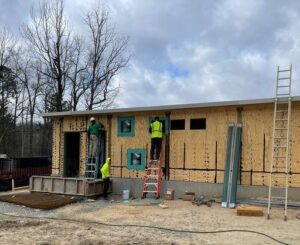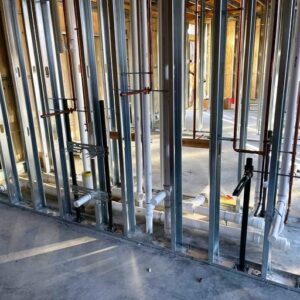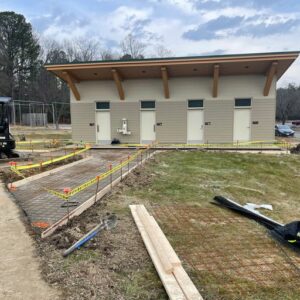 October 2022 – Bath House building Complete.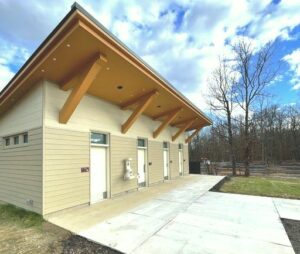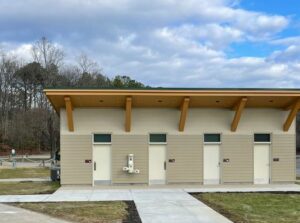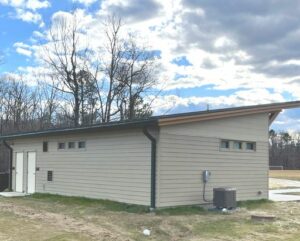 September 2022  Site work & Utilities, Parking lots and Walking Trails Complete