February 2020,  Athens Building Corp. is awarded the contract for renovations to the Grand Ball room at the Hampton Convention Center. The scope of work includes new High end finishes and replacement of doors and entrances. Project Notice to proceed has been delayed due to Covid 19. The building is deemed essential as an overflow to the local hospitals.
2/9/2021 – Demolition has been completed. Awaiting on materials to arrive in order to start the renovations. All fabrics and doors are custom ordered.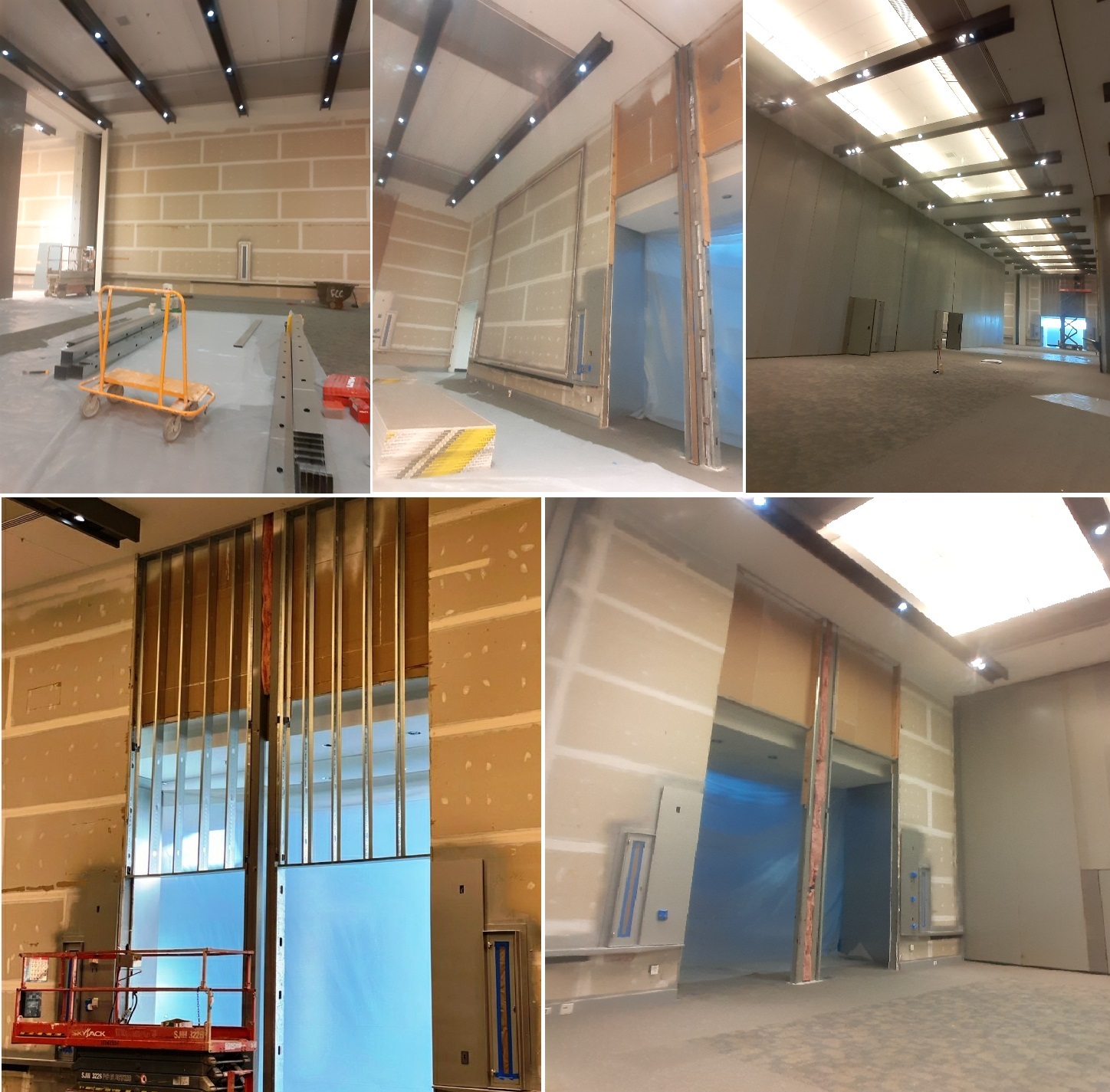 3/27/2021  Heavy Gauge Framing and Drywall partitions are completed. Sound absorbing fabric installation is in progress.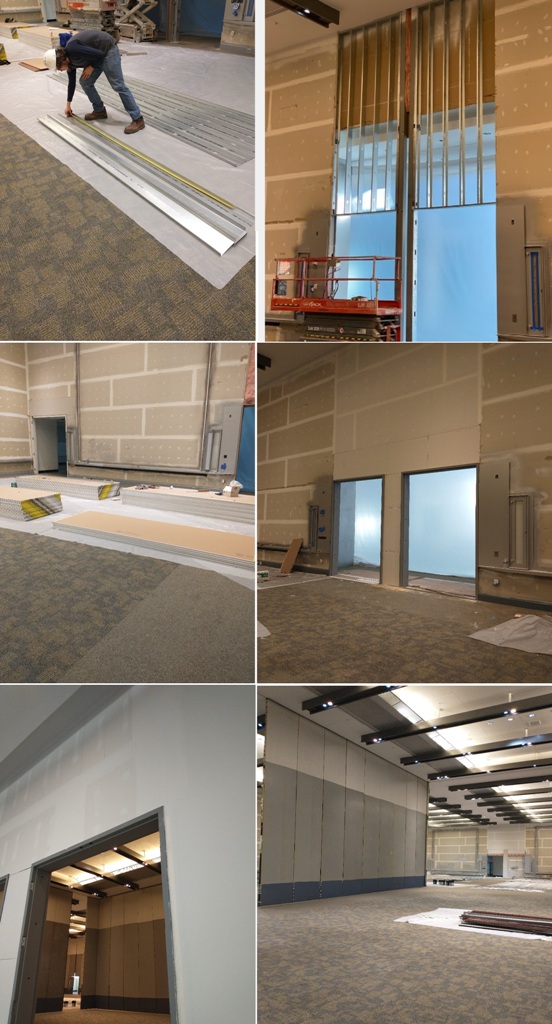 5/20/2021  Wall Panels and Interior Paint is under way. Doors and Hardware installation is complete. Electrical & Lighting is complete.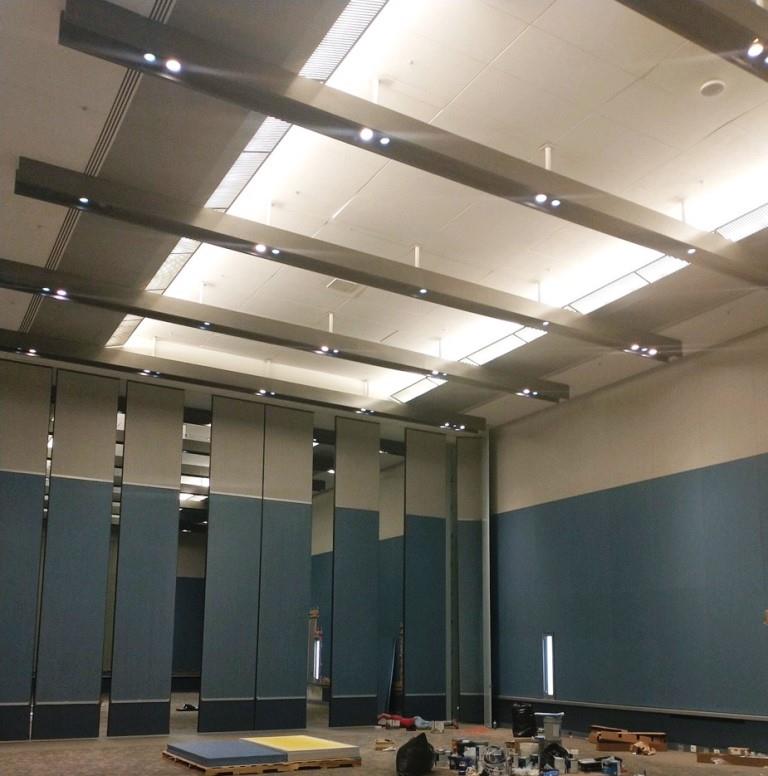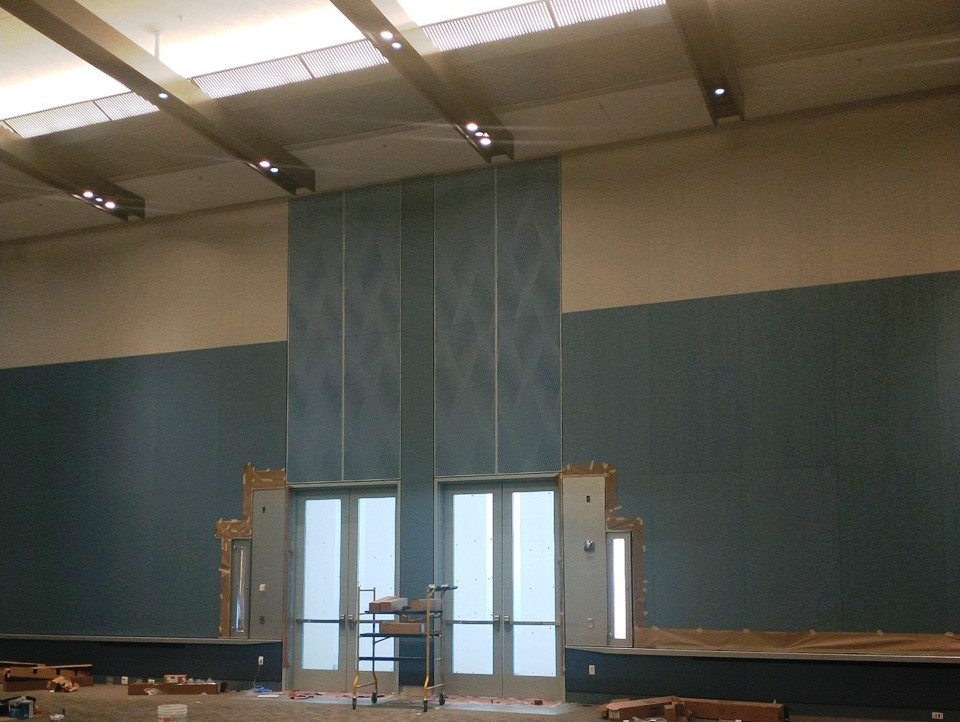 July 2021 – Project Completed. The response from the Owner, "the quality exceeded our expectations, your team went beyond what we had hoped for."