Athens Building Corp. is awarded the Contract for the Bufford Middle School.  This work involves creating a concrete channel, running parallel to the covered walkway, leading to the gymnasium. At the bottom of the covered walkway a new 10″ drainage pipe is to be installed, picking up the discharge from the new channel and tying into an existing inlet. Project start date is June 10, 2019 and final completion by August 2019.
Site Existing Conditions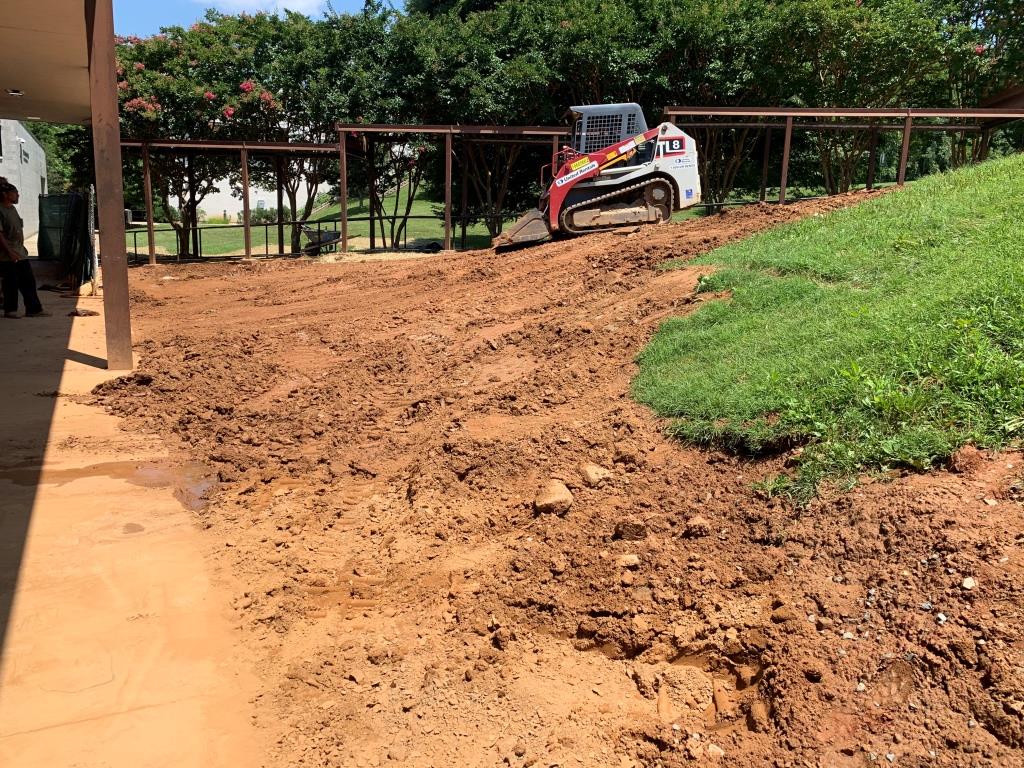 What we Accomplished with a tight schedule.